We launched the Real Homes Awards 2020 with a simple mission: to find and name the very best buys for your homes. And now you can vote for your favourite products.
Real Homes is one of the world's leading homes websites, with millions of monthly users. What are we obsessed with? Everything homes-related. We provide loads of inspiring ideas and practical advice for homeowners and renters, but we also write about, find the best prices for and review hundreds of products for people looking to improve their homes – including everything from slow cookers to washing machines, TVs to smart home buys.
So, why not try to tell you which ones we think are the best for your home? But we can't do that alone – we're asking our readers to vote too. Below, are the entrants, split into their relevant categories. Some are listed more than once, because they fit into more than one category. You can choose which you vote for, where.
How it works
This is our long-list (below). The editorial team of RealHomes.com will soon come up with a shortlist for each category. We see 100s of products each year so we're perfectly placed to work out the best ones.
Then, to decide on a winner, we'll invite our readers to vote on the ones you've used or deem to be the best. We'll also ask a special panel of industry experts to assess the products to give us their view of the best. Remember, too, that in the course of our work, many of the products being entered will already have been tried, tested and reviewed by our panel members. But, to give a really balanced view and to come up with a winner for each category, we'll compare the public vote with the panel decision.
The long list
This is our long list. We are currently reviewing this list and will narrow it down. Expect an update next week – but feel free to get in touch at realhomesawards@futurenet.com before then with any positive reviews on any of the products listed.
Best interiors brand
deVOL kitchens
Woodwick spill-proof diffuser
Falmec dual-purpose air purifier and lamp
Atkin & Thyme
Dowsing & Reynolds
Panda
Happy Beds
Best mattress
REM-fit 600 Lux mattress
Happy Beds Signature Crystal 3000 Pocket Sprung Orthopedic Natural Fillings mattress
Simba Sleep Hybrid mattress
The Topper by Panda
Wayfair Pocket Sprung 1000 mattress
Silentnight Studio Eco mattress
OTTY Pure Hybrid mattress
Best small kitchen appliance
Colandish
Harvey Water Softener HV4
KitchenAid Artisan K400 blender
Hotpoint Supreme Chef multifunction microwave oven
Bertazzoni F457PROMWTN Professional Series built-in combination microwave oven
Samsung MW5000T Series microwave oven
Aqua Optima Lumi chilled filtered water dispenser
Wayfair VonShef Large Multi Cooker Electric Skillet With Lid
Best fridge
Haier HB18FGSAAA French Door fridge freezer
Haier Cube Series HTF-610DM7 fridge freezer
Fisher & Paykel Freestanding Quad Door refrigerator freezer
Hotpoint Class 7 Total NoFrost fridge freezer
Indesit free-standing, frost-free fridge freezer
Whirlpool 4 Doors fridge freezer
LG InstaView Door-in-Door fridge freezer
Bertazzoni bottom mount built-in fridge freezer
Hoover H Fridge HMNV 6202 XKWIFI
Samsung Family Hub
Best washing machine
Haier HW120-B14876 washing machine
Haier I-Pro Series 7 washing machine
Fisher & Paykel Front Loader washing machine
Hotpoint Active Care washing machine
Indesit freestanding Innex washing machine
Whirlpool Supreme Care 10kg washing machine
LG F4V909BTS (V Series) washing machine
Hoover H-WASH 500 14kg washing machine
Samsung QuickDrive
Best vacuum cleaner
Roborock S6 Max V robot vacuum
Roborock H6 robot vacuum
Shark Anti-Wrap Upright vacuum cleaner
H-FREE 500 HF522BH
Samsung POWERstick Jet 90 Pro
Best coffee machine
Lavazza Desea coffee machine
Breville Barista Mini coffee machine
Fisher & Paykel coffee maker
Wayfair Cuisinart 1-Cup Filter Grind and Brew Coffee Maker
Wayfair 2.8L Filter Coffee Machine
Best kitchen assistant
Hotpoint Slimline Dishwasher with 3D Zone Wash Technology
Indesit freestanding slimline Push&Go dishwasher
Bertazzoni Professional Series 60cm built-in oven in matt black
Hoover H-KEEPHEAT 700 Plus HODP0507BI
Best cleaning product
Harvey Water Softener HV4
Roborock H6 robot vacuum
Blueair Classic 480i air purifier
Samsung POWERstick Jet 90 Pro
Best TV
LG 48in CX OLED TV
LG 65GX TV
Samsung 2020 Q950TS Flagship QED 8K HDR Smart TV
Best smart home product
Tadoº smart thermostat
Roborock S6 Max V robot vacuum
Lithe Audio 6.5in Bluetooth 5 ceiling speaker
Kami Wire-Free outdoor camera
Blueair Classic 480i air purifier
Falmec dual-purpose air purifier and lamp
Whirlpool 6TH SENSE Live Laundry pair: washing machine and matching tumble dryer
GROHE Sensia Arena shower toilet
LG Styler
Ring Doorbell 3 Plus
Ring Alarm
Hoover H-KEEPHEAT 700 Plus HODP0507BI
Samsung Smart Things
Yale Conexis L1
Yale Sync Smart Home Alarm
Yale Keyless Lock
Yale All-In-One Camera
Best security camera
EZVIZ Outdoor Camera
Kami Wire-Free outdoor camera
Ring Doorbell 3 Plus
Ring Indoor Cam
Best garden buy
Caribbean Blinds UK Ltd Outdoor Living Pod
Wayfair Kaia double hammock
Wayfair Mayela wooden bench
Wayfair Steel Fire Pit
Criteria
In order to win a Real Homes Award, a product should meet several criteria.
It needs to offer new and/or unique features that set it apart from its competitors. These features should save time, or solve a particular practical problem.
Where appropriate, the product should offer greater comfort than its competitors
Where relevant, the product needs to be durable and well-built. In our Real Homes, our busy lives mean that our homes products get a lot of use, so we need them to last and perform in the long term as well as they did on the first day.
They need to look great
They need to be good value for money. We're not afraid to invest in good quality products that should last, but they need to justify the extra cost.
Timeline
Public voting until August 31st 2020.
Winners announced September 15th 2020.
How to get in touch
We're keen to hear your suggestions for products that should appear on our shortlist. So whether you're representing a product or brand, or whether you're simply a reader who loves their latest purchase, we're keen to hear from you. Enter, using the form above. Any problems? Email us at realhomesawards@futurenet.com.
The judging panel
Lucy Searle, Global Editor-in-Chief, Realhomes.com
Lucy's first job was writing a DIY column for a magazine for the over 50s (which seemed a long way off back then – not so now!). She then moved to a DIY magazine as deputy ed, then freelanced her way around the homes departments of most women's magazines on the market before working on Your Home and Family Circle magazines as homes editor. From there, she went to Ideal Home magazine as associate editor, then launched 4Homes magazine for Channel 4, then the Channel 4 4Homes website, before going back to freelancing and running a social media business. She was tempted back to working for a big publisher by the chance to work with the great team at Realhomes.com... Her expertise? She's revamped, bought and sold eight properties, including one abroad, and in that time has tried, tested and reviewed just about every product sold for homes...
Jason Orme, Managing Director, Home Interest Group
Jason has been working in the homes sector for 20 years, spending much of this time as editor of Homebuilding & Renovating magazine; he also authored The Self Build Dream. In this time, he has built several homes for himself and advised 1,000s of other on the best ways to design and manage their own building projects. He has also worked closely with the government to help shape housing policy.
Beth Murton, Editor, Real Homes magazine
Beth's connection with Real Homes goes back a long way as my her job in magazines was working as a sub-editor for the magazine more than 15 years ago. It cemented her love of all things homes-related and she's never looked back. She's since worked on the launch of 4homes magazine, where Lucy Searle was editor, was deputy editor of Grand Designs magazine and Real Homes. She freelanced for a number of homes magazines for several years and is now on her third stint at Real Homes as magazine editor.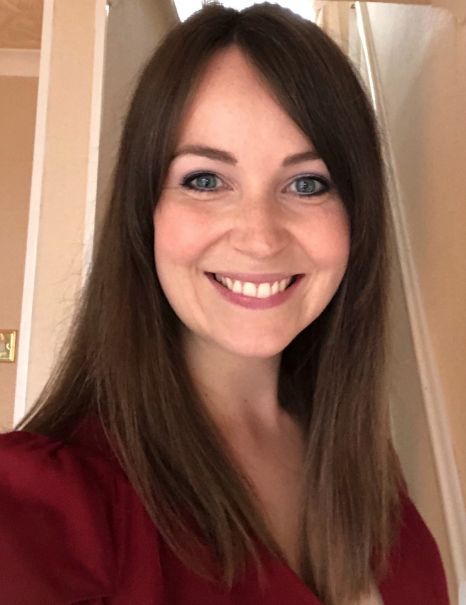 Laura Crombie, Brand Development Editor, Real Homes
Laura started out as a newspaper reporter, then was editor of a regional magazine, and editorial manager for a travel company (who doesn't love a free holiday?). She started at Real Homes magazine in 2015 as Deputy Editor and then become Editor before taking on her current position, which focuses on video and events (you may have seen her presenting Real Homes TV). She's renovated a buy-to-let property and is about to tackle a 1960s gem. As for expertise, she's an all-rounder.
Jennifer Oksien, Appliances Editor, Real Homes
Jennifer is our resident appliances expert, testing, reviewing and writing about everything from washing machines to coffee makers. Before she worked with us, she also worked at John Lewis, creating content for their website. It was there that she made the break into tech and appliances; writing those product descriptions we heavily rely on for making informed purchase decisions, and an array of supporting editorial to help narrow down the choices.
Sarah Warwick, Contributing Editor, Real Homes
Sarah is a freelance journalist and editor writing for websites, national newspapers, and magazines. She's spent most of her journalistic career specialising in homes – long enough to see fridges become smart, decorating fashions embrace both minimalism and maximalism, and interiors that blur the indoor/outdoor link become a must-have. She loves testing the latest home appliances, revealing the trends in furnishings and fittings for every room, and investigating the benefits, costs and practicalities of home improvement. It's no big surprise that she likes to put what she writes about into practice, and is a serial house revamper. For Realhomes.com, Sarah reviews coffee machines and vacuum cleaners, to name but a few must-have household items, taking them through their paces at home to give us an honest, real life review and comparison of every model.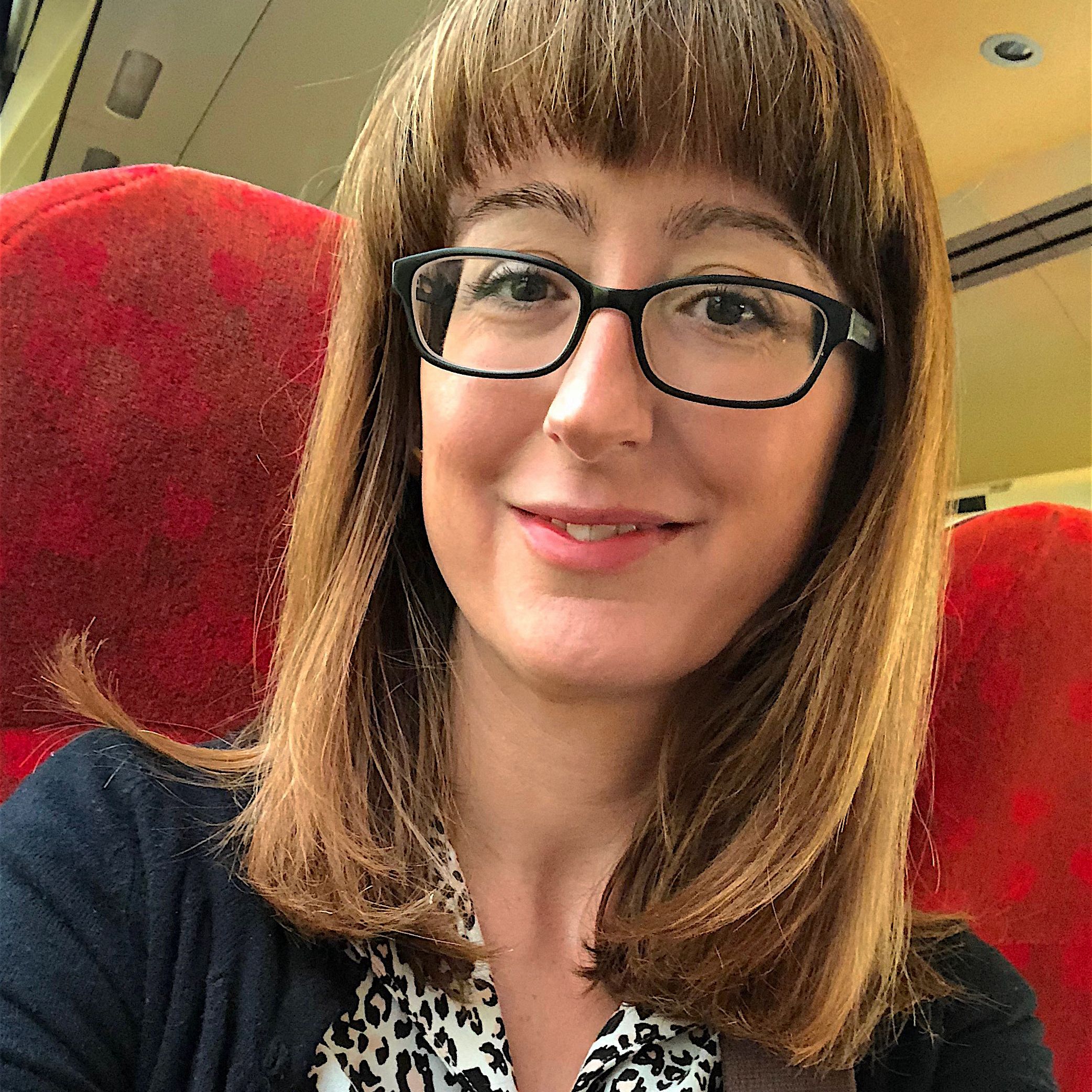 Linda Clayton, Contributing Editor, Real Homes
Linda is a freelance journalist who has specialised in homes and interiors for the past 19 years, beginning on a trade rag for the Daily Mail Group and now writing full-time for the likes of Homes & Gardens, Livingetc, Country Homes & Interiors, and of course Real Homes. Linda is our resident mattress reviewer. She spends at least a week on every mattress she tests for us, as does her ever-patient husband. In reviewing mattresses for us for more than a year, she has become something of a very opinionated expert. That's not all, though. Linda is an expert on everything kitchen-related, from appliances to cabinetry (it helps that her husband is a cabinet maker, of course).
Verity Burns, Contributing Editor, Real Homes
Verity Burns is our smart home tech expert. She has been writing about technology for over a decade, and spends a lot of time tinkering with the latest in smart home tech for The Hub section of Realhomes.com. You may even spot her chatting about smart home best buys and top tips on The Real Homes Show (you can check that out here).
Find out more about the Real Homes team on our About Us page.
Falmec
Tadoº smart thermostat
Roborock S6 Max V robot vacuum
Lithe Audio 6.5in Bluetooth 5 ceiling speaker
Kami Wire-Free outdoor camera
Blueair Classic 480i air purifier
Falmec dual-purpose air purifier and lamp
Whirlpool 6TH SENSE Live Laundry pair: washing machine and matching tumble dryer
GROHE Sensia Arena shower toilet
LG Styler
Ring Doorbell 3 Plus
Ring Alarm
Hoover H-KEEPHEAT 700 Plus HODP0507BI
Samsung Smart Things
Yale Conexis L1
Yale Sync Smart Home Alarm
Yale Keyless Lock
Yale All-In-One Camera