The look you choose for your bathroom needs to not just suit the space and the fittings you've picked out, it ideally needs to complement the rest of your home's style, too. Plus, you might need help adding colour, making the room feel bigger or working with a budget. Here, we take you through the various design looks and options, all perfect for inspiring your new bathroom scheme.
When you're done here, go to page three for buying guides and DIY how tos.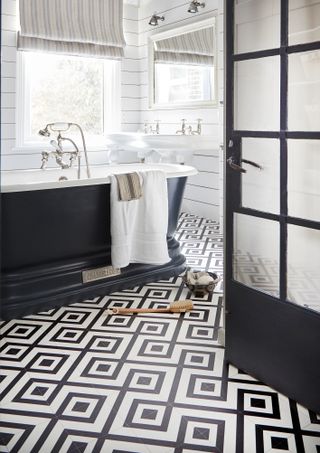 Bathroom design ideas
All these bathroom ideas are practical and good-looking, with clever storage to make the most of space, colour inspiration to make the space more interesting, and tons of tricks for making a bathroom created on a budget look stylish.
On our next page we look at some of the best buys you can find at the best prices so that you can kit out your bathroom. We've also got a few basic bathroom DIY how tos covered so you can save money on your project. Don't miss our Instagram community – you'll find tons more inspiration there, too. Just use the #sorealhomes when you post.